Faré du Palm Beach (Le)
noumea
francais
Signal error
26.46.60
Galerie du Palm Beach - Anse Vata - Promenade Roger Laroque - Nouméa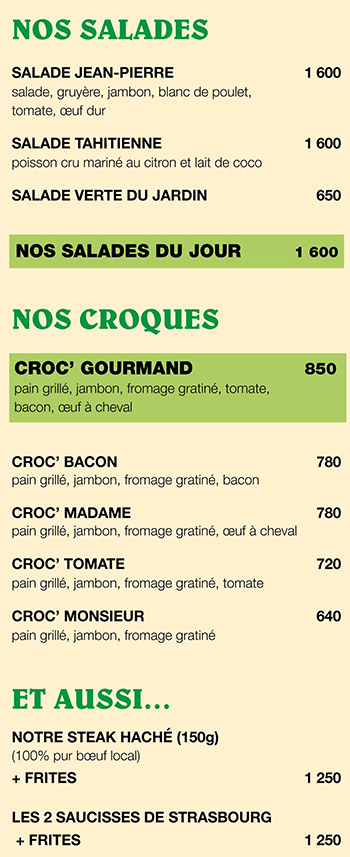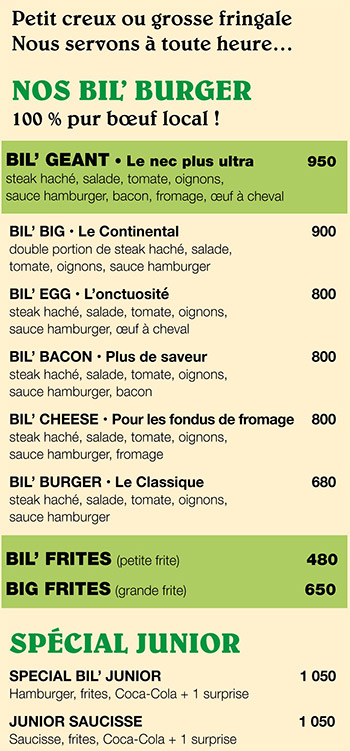 The "spot" as pleasant Anse Vata At the heart of Palm Beach, facing the lagoon, we serve "non-stop" every day from 06:30 to 19:00, in one of the prettiest places in the city. Breakfast, lunch, family meals, snacks … You always have a good reason to go to the Palm Beach Fare. Some specialties :
American

Breakfast

The

fresh juice

presses "

Minute"

The burgers

"Home"

100% pure

beef

His famous

composed

platters

 :

Plate of

the sea :

carpaccio

and

Tahitian

 

salad …

Salmon,

poached egg

and

asparagus

flan

Chicken marinated

with spices and

fresh pasta

with olive

oil

The

chocolate cake

and

lemon meringue

slow

"Home"

Capuccinos
Spaces
The room

:

lively and friendly

, it

has a capacity of

20 seats

The terrace : 

the periphery of the

fare

and along the

center of the garden

, it hosts

50 guests

T

he deck

:

facing

the lively

Anse

Vata

, it is

nice to make

a meal

on the

deck

enjoying the

view of the lagoon
the decor With its fresh and colorful hues, the Fare Palm Beach fits into its environment. The clear morning sky at sunset, Anse Vata has many faces it is nice to see at any time of the day. The "top" of the hamburger Fare at the Palm Beach we take the time to make burgers that could regret at being cowboys texans. Local meat 100% pure beef, fresh eggs, bread with sesame seeds made by an artisan baker and special sauce "Fare" … Excellent!
The Fare Gallery of Palm Beach – Anse Vata – stroll Roger Laroque Phone : 26.46.60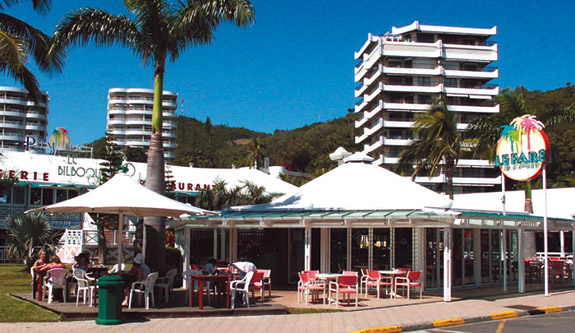 Available events
Available coupons
Premium restaurant
Hours and days of opening
sur_place
a_emporter
fumeur
non_fumeur
terrasse
vue_mer
vue_dedagee
parking_proximite
handicape_acces
Booking
Signal an error