Bintz (Le)
noumea
cafe

,

francais

,

poissons

,

tapas
The Menu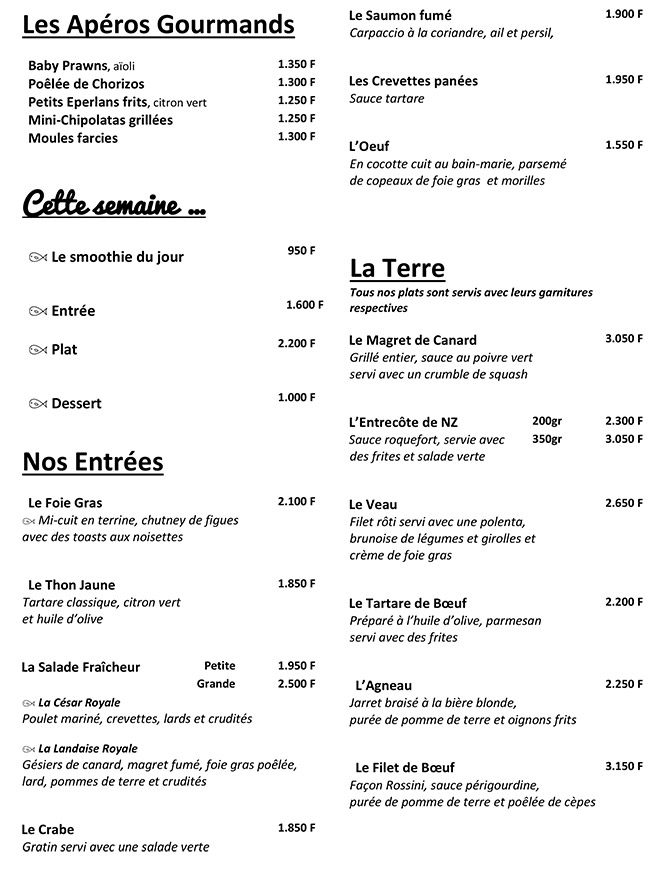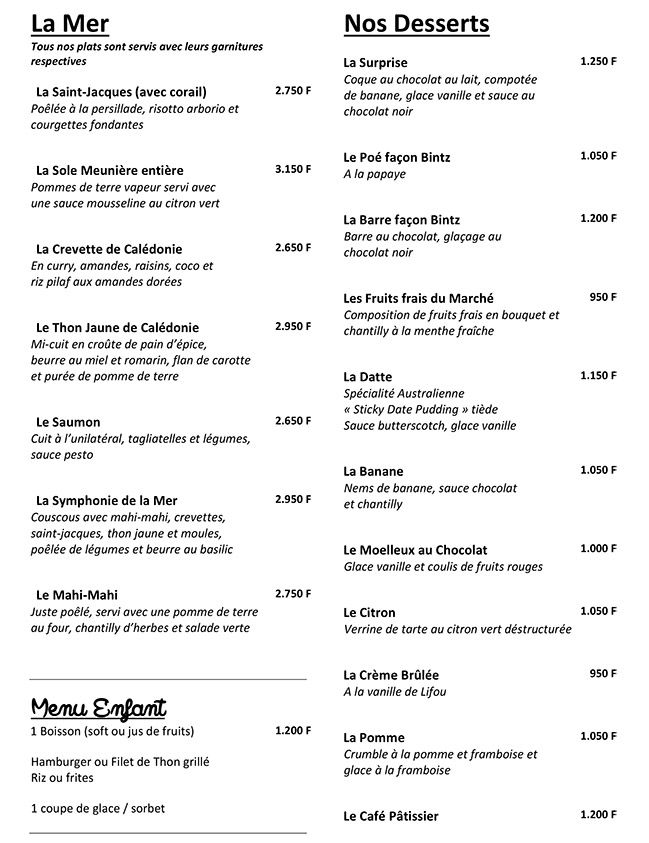 Tapas and Bar
THURSDAY TO SATURDAY, FROM 17h TO 20h:
Tapas and cocktails on the terrace, garden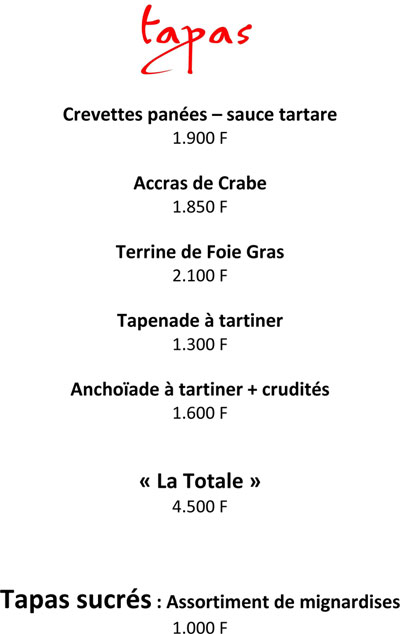 Embark on Bintz For A taste cruise and non DISCOVER Restaurant Where tradition synonymous with creation.
Matching the exotic and marine atmosphere surrounding the Who, the dishes are proposed in the image of fine dining and June Sought Whose Essence Meme approx OF beautify the Caledonians dishes. The UN chief met with the point of honor to revisit and sublime fact of Local Products, The seasons. Also appreciate you, turning base June the UN swordfish tartare freshness and passion coulis, the scent of smoked salmon non niaoulis ou still the A marine bougna aromas.
But the fun does Could not complete without a presentation Sought not invading your plate. At Regal buds adds one eye: colors, shapes, materials … Everything is pretext, Between The hands of the chef, processing and creation. Once lors tuna aligns lollipops dotted with sesame, breaded shrimp climb a skewer, lemon pie came in a glass … or chocolate is born in June sphere surprise.
Navigate to suit Your desires on the varied menu of Bintz and taste the charm of a kitchen August Who Meets Every day more in the name of "bistronomie".
Bintz
5 Ter Street Barrau – Bay of the Orphanage
98800 Noumea
Phone : 240.200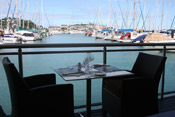 Available events
Available coupons
Premium restaurant
Hours and days of opening
sur_place
fumeur
non_fumeur
terrasse
vue_mer
vue_dedagee
climatiser
parking_proximite
wifi
handicape_acces
Booking
Signal an error