Entre Terre Et Mer
noumea
francais
Signal error
24.19.20
10 Rue Jules Garnier - Baie des Citrons - 98800 Nouméa
Menu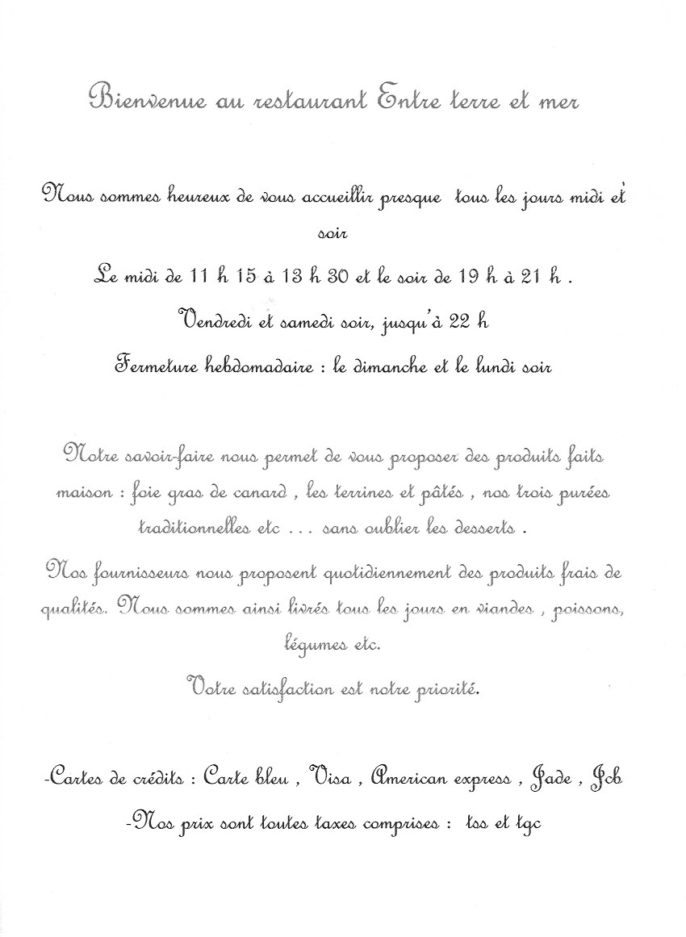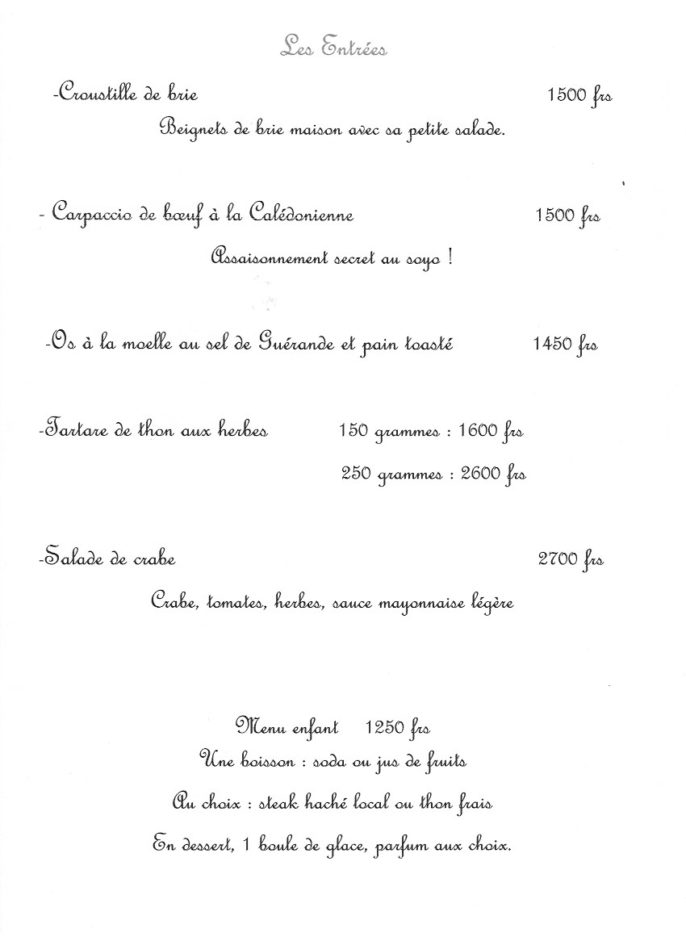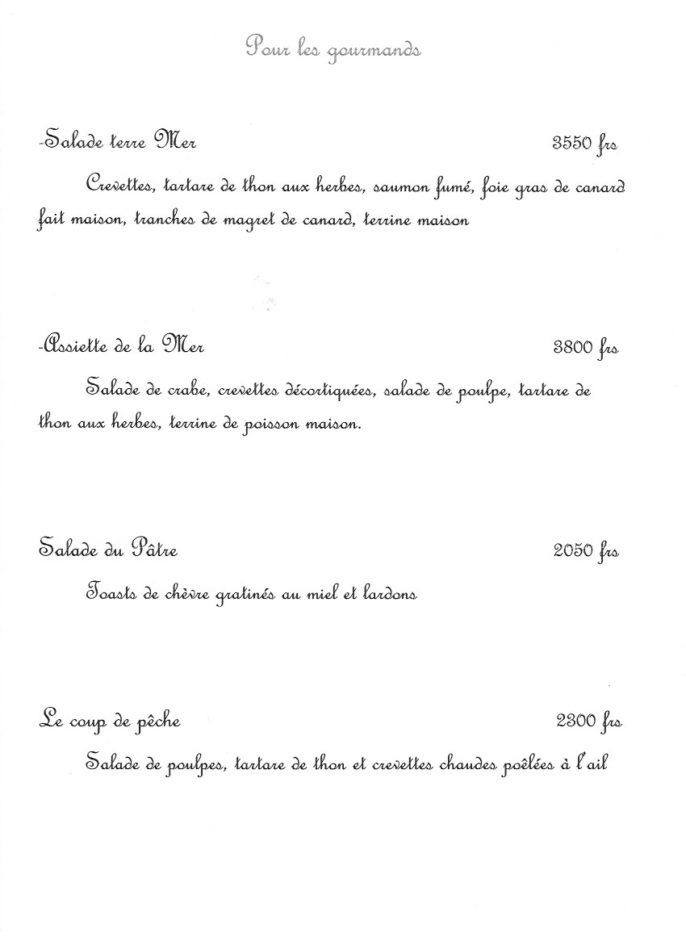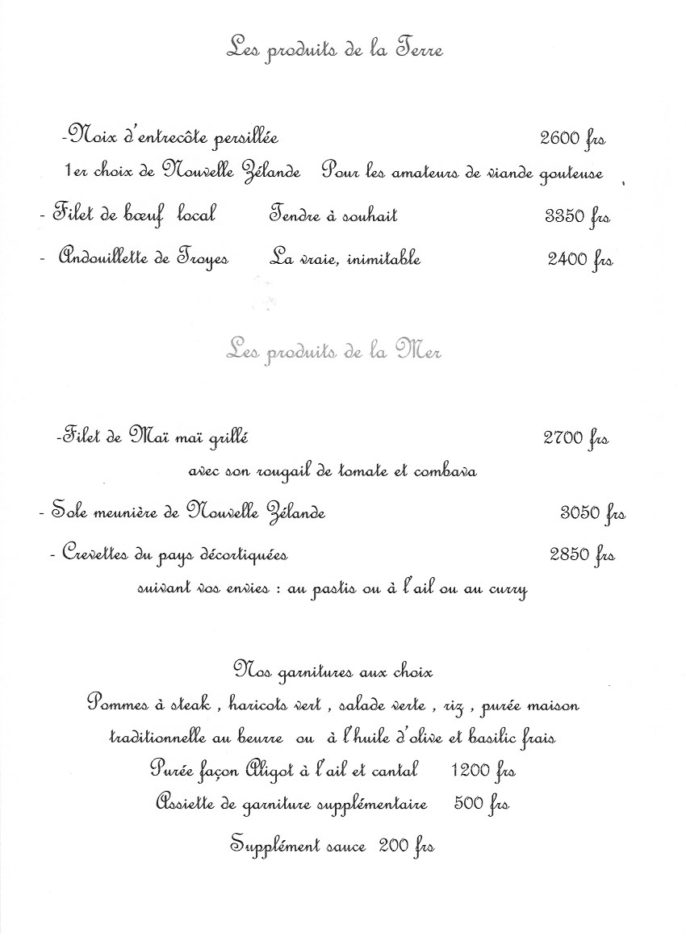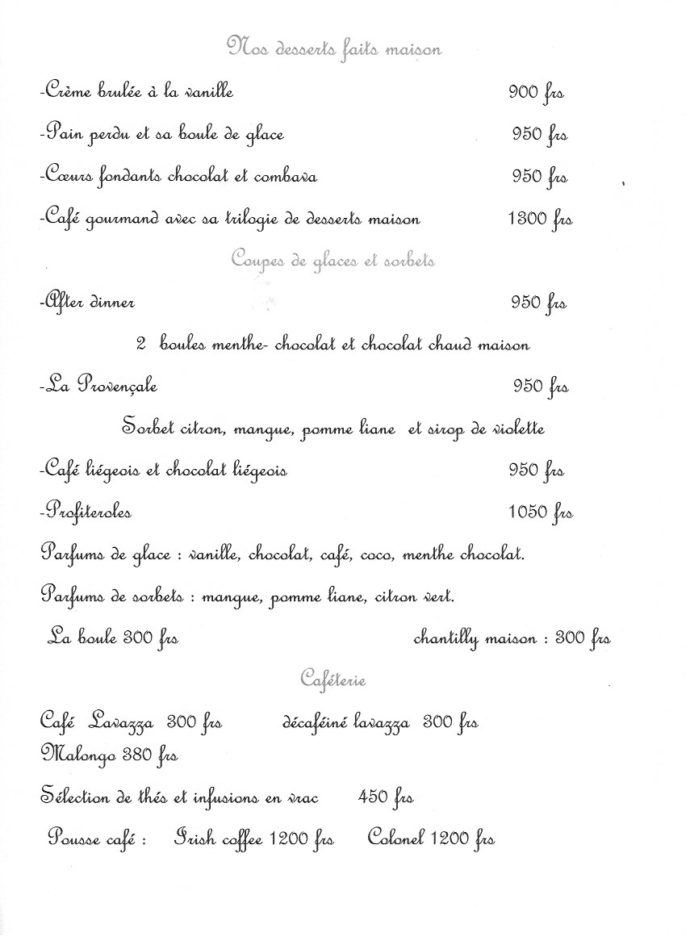 The restaurant Entre Terre et Mer is located in the gallery Port Plaisance, facing the marina where ample parking is available. We offer three dining areas: a non-smoking room, a covered terrace and an outdoor deck. Several options allow you to discover our creativity:
– Our 'midi case' to 2250 francs (the choice of a starter, a main course and coffee)
– Our menu with weekly suggestions. For group meals, the menus will be tailored to your needs.
Between Earth And Sea 10 Street Jules Garnier – Bay of Lemons Phone : 24 19 20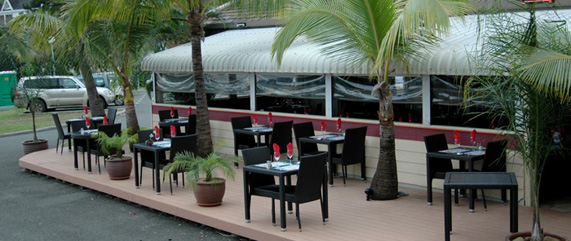 Available events
Available coupons
Premium restaurant
Hours and days of opening
fumeur
non_fumeur
terrasse
vue_mer
parking_proximite
sieges_enfants
handicape_acces
Booking
Signal an error